Jennifer Gaudet
Mortgage Broker
My name is Jennifer Gaudet and I am a professional Mortgage Broker and Relocation Mortgage Specialist. I started my career as a Financial Advisor with Sun Life Financial and progressed into a Personal Banking Officer Role with Scotiabank. In 2011 I decided that I wanted to focus and specialize in Mortgage Financing and became a Mortgage Broker. My experience with Investments, lending and insurance help me to provide all of my clients with sound mortgage financing advice.
Jennifer goes above and beyond. She is always on top of things, very professional and communication is top notch. The way she handles transactions and helps you through the process is just fantasti...

Janet and Ben~ Military Clients posted to 14 Wing Greenwood 2012

Jen worked with me patiently for quite a while, as two different properties fell through, after having offers accepted due to problems outside of our control, like asbestos found on inspections. Ab...

Chris - Greenwood

Jennifer went above and beyond to get the right mortgage for our family. We got a lower interest rate with a different lender and Jennifer did all the leg work. Even better, while the paperwork was...

Ryan and Alana - Greenwood

Jen was a breath of fresh air to deal with. As first time home buyers, my partner and I were nervous about taking the plunge. Jen explained everything to us in detail, and answered our questions an...

Chistanne and Brandon - First Time Home Buyers

I used jennifer over a year ago. The process was quick and simple. Much easier then trying to get a mortgage directly from a bank, with a much better deal. Thanks again jen.

Jeremy and Megan- Greenwood
Knowledgeable, Fast and Friendly Service
Fast pre-approvals
Speed matters. Which is why we help verify your pre-approval quickly.
Learn More
Total Transparency
What you see is what you get. No hidden fees, no hidden meanings.
About me
All of us together now
We offer products and services designed to put our clients first. Always.
Get in Touch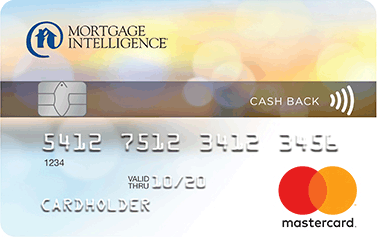 Find the Mastercard®
that's right for you
Designed specifically for homeowners like you!
Our full suite of Mastercard® credit cards offers exceptional benefits, rewards, services and spending power that can help make your dreams come true.
Learn more